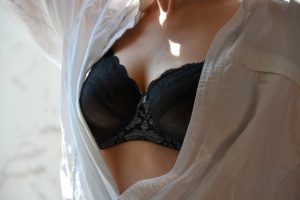 Do you have a chest that resembles more of a 12 year old boy than an adult woman? Have your breasts deflated after years of breastfeeding? Maybe it's time to consider getting breast implants.
It used to be that there was only one FDA approved type of implant: saline implants. However, with advancements in technology, there are now three different types of implants that you can choose from: saline, silicone, and gummy bear implants. Each with their own benefits, it's important to understand the difference between these types of implants to make the best decision for you. Read on to learn more.
Saline Implants
Saline implants have always been considered to be the safest type of implant. Made of salt water, if saline implants rupture, there aren't any real health risks involved. Saline implants are a bit more firm than silicone implants and tend to move a lot less— if you are looking for more of a solid implant, saline might be the type to go with.
Silicone Implants
Made of silicone, these implants have a softer, more gel like texture than their saline counterparts. As one of the most popular types of implants, silicone implants give patients a fairly realistic appearance. Additionally, if silicone implants rupture, they do so at a slow enough rate that they shouldn't cause any health complications.
Gummy Bear Implants
The newest type of implant is called the gummy bear implant. Made of silicone, gummy bear implants are usually a teardrop shape, which means that they give off a more natural looking appearance. Additionally, because the silicone in gummy bear implants is a bit softer, they tend to feel more natural as well.
When it comes to choosing the right type of breast implant for you and your body, there are many things to consider including the type of implant, the shape, the texture, the cost, and how long it will last. If you would like to learn more about breast implants or if you would like to schedule a consultation, contact DeLaine Anti Aging Cosmetic & Eye Surgery today!