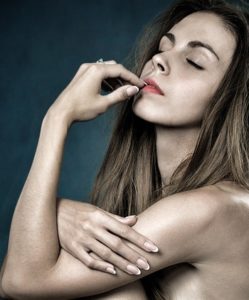 Thermage is not new to the world of aesthetic medicine. This treatment modality was first approved by the FDA in 2002. Initial approval revolved around treating wrinkles around the eyes. A few years later, Thermage approval expanded to include the treatment of facial wrinkles, skin laxity and – hallelujah – cellulite! If you are seeking solutions to the signs of aging, you could benefit from exploring the ins and outs of this innovative, high-tech treatment.
It Really Works!
If you want to rejuvenate your face, you can pretty much know without a doubt that facelift surgery would do this for you. Minimally-invasive, non-surgical treatments? Not so much. One of the biggest questions that patients have about such modalities is "does it work?." When we are speaking of Thermage, the answer is Yes! Here's how . . .
Thermage is a radiofrequency treatment. During the treatment session, the device sends a monopolar radiofrequency electrical current through the epidermis. This current generates heat, which affects the cells in the target area. The whole point of doing this is to denature collagen in the lower layers of the skin. Why would we want to denature collagen – to break it down? Why, to build it back up, of course!
The heating of collagen protein in connective tissues causes it to shrink and thicken. Consequently, this collagen will leave the body. This heating and shrinking and leaving signals the body to produce healthy new collagen and some pretty nice benefits:
The shorter, thicker structure of heated collagen strands leads to the tightening of the skin within just a short time after treatment. Because this is the collagen that will leave, don't expect this result to last.
In the long run, fibroblasts in the skin kick into action rebuilding the necessary stores of collagen. This continues the tightening effect that was noticed soon after treatment, only better – this tightening effect will last!
Schedule a consultation
We are proud to offer Thermage treatment to our patients who want to restore and maintain younger looking skin. Just one treatment is needed to achieve lasting results, and most patients describe this as only minimally uncomfortable, if at all.
Learn more about Thermage facial rejuvenation in our Valparaiso, IN office. Call (219) 464-7546 today! DeLaine Anti-Aging Cosmetic & Eye Surgery proudly serves Valparaiso, Michigan City and surrounding areas.