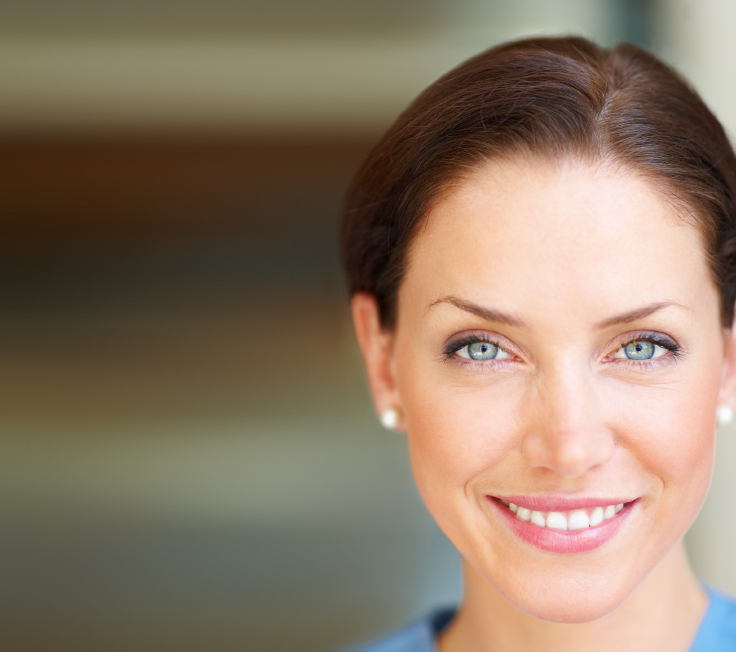 Are you noticing the signs of aging on the upper part of your face? Worry lines, brow creases, and drooping can all make you feel self-conscious about your appearance, but these concerns alone do not warrant a full face lift. While it's not possible to stop the aging process, a brow lift can reverse certain signs of aging, helping you look younger and friendlier for several years.
What is a Brow Lift?
A brow lift, also known as a forehead lift or upper face lift, is a surgical procedure performed to reduce signs of aging in the forehead area. The goal of the surgery is to remove or minimize deep horizontal creases across the forehead and bridge of the nose, and the frown lines between the eyebrows. A brow lift focuses on the forehead and eye area to bring out a refreshed, youthful appearance by removing excess tissue that is causing lines and wrinkles. It also lifts the eyebrows, making the eyes look more open.
Who is a good candidate for a Brow Lift?
If you struggle with the appearance of horizontal lines across your forehead, deep frown lines, or a crease across the bridge of your nose, you may be an excellent candidate for brow lift surgery. Additionally, a brow lift is a great way to lift a sagging brow line. Repositioning the brows to sit along the upper orbital rim reveals a more awake and energetic appearance.
What a Brow Lift corrects
Choosing a brow lift goes beyond recreating a more youthful aesthetic. One of the most dramatic effects of this surgery is the way that it can make a person look more approachable and happy. Men and women with heavy eyelids and drooping brows may be asked if they are angry, or, worse, this may simply be assumed. They may appear tired; years older than they are. Rejuvenating the appearance of the upper part of the face can create an appearance that gives older professionals that competitive edge they seek.
Brow Lift procedure details
The brow lift procedure is performed on an outpatient basis in most situations. Surgery may be conducted with general anesthesia, or it may involve IV sedation and local anesthetic to numb  the surgical site and keep the patient comfortable.
The duration of brow lift surgery depends on a few factors, including the type of brow lift selected and whether or not adjunct procedures will be included in the surgery. Sometimes, patients choose to incorporate blepharoplasty, or eyelid surgery, into their brow lift.
There are a few different ways in which the brow lift may be performed: an endoscopic brow lift, a limited incision, or temporal, brow lift, and a classic brow lift. The most appropriate method of rejuvenation will be determined during the consultation visit.
What to expect during recovery
Slight discomfort and a feeling of tightness are common sensations in the first few days after a brow lift. Slight swelling and bruising may also be noticed. These symptoms will resolve within about two weeks. Comfort is managed with prescription, then over-the-counter pain medication.
When can I resume normal activities?
The amount of time needed for full recovery varies based on the specifics of each case. For instance, individuals who undergo a brow lift and eyelid surgery together may need slightly more down time for bruising and swelling to subside.
Generally speaking:
Walking and moving around the house can begin the day of surgery.
Showering may resume 1 to 2 days post-op.
Sedentary activities, even a desk job, may be resumed within about a week. Keep in mind that it is a good idea to ease back in to work, as the body will tire more easily during recovery. Also, camouflage makeup may be needed to disguise bruising.
Once prescription pain medications are no longer being taken, and full mobility is restored, driving may be resumed. Usually, this is within about 10 days after surgery.
Physical activities can gradually be introduced within 2 to 4 weeks of surgery. We discuss easing back in to certain types of exercise during post-op visits.
Schedule a consultation
If you are interested in getting a brow lift and would like to see if you are a good candidate, call (219) 464-7546 to schedule a consultation. DeLaine Anti Aging Cosmetic & Eye Surgery serves Valparaiso, Michigan City and surrounding areas.